Glenn Nielson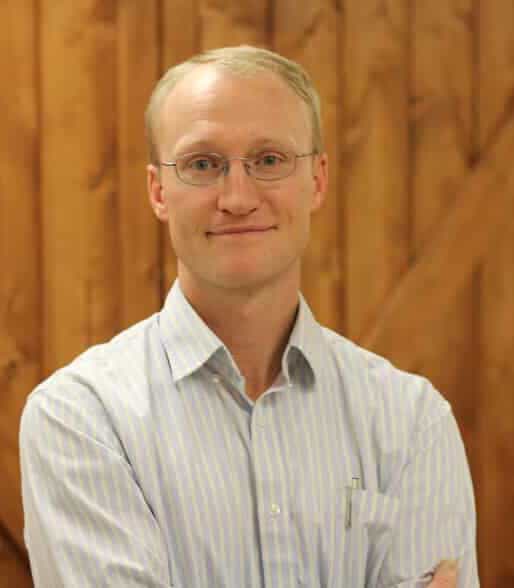 First and foremost, Glenn is a husband and father of 6 usually lovely children. Glenn works as the President and Chairman of Y-Tex Corporation, an animal health manufacturer located in Cody, WY. He oversees various real estate holdings along with ranching and running a 100 pair cow/calf operation in Cody, WY where he enjoys working with friends and family and using Y-Tex products. He notes accomplishments as having been awarded a manufacturing patent along with various Y-Tex team successes. Glenn acknowledges that his greatest single success was marrying way up and he attributes all his successes to his eternal partnership with his beautiful wife Erica. He's amazed as this city girl now raises chickens and 100 calves along side of homeschooling the children. She's known for baking birthday cinnamon rolls for 120 coworkers and helping Glenn in so many ways!
Glenn's civic service includes service as a City Councilman in Cody WY along with serving on the Executive Committee of the local Economic Development nonprofit, Forward Cody. He also served as a trustee of the MT/WY Associated Employers Healthcare Trust for many years prior to his service as a board member of the Wyoming Business Coalition on Healthcare. He has served as a Scoutmaster along with various volunteer service roles including service as a missionary for the Church of Jesus Christ of Latter-Day Saints to which he attributes being bilingual in Spanish. Glenn is excited to join the Board of Trustees at Cody Wyoming's hospital in 2021!
Glenn jokes that many intentionally avoid politics and religion but these are two of his favorite topics and hobbies—he considers his Christian Faith central to life. He's noted to state that his priorities are faith, family, and work all topped off with some intense recreation including horse training, mechanic and woodworking, and lastly his favorite—hunting the mountains of Wyoming. Glenn Glenn loves people and life and tries to live it to it's fullest.