Behavioral Health Treatment
Comprehensive Mental Health Services in the Big Horn Basin
Cody Regional Health Behavioral Health is one of the Big Horn Basin region's most comprehensive behavioral health treatment programs. Our patients are our top priority. The Behavioral Health Staff at Cody Regional Health is committed to growing and enhancing our services by adding new treatment modalities with the highest of ethical principles. We offer high quality, state-of-the-art services, including programs for mental health and wellness, addiction rehabilitation, and psychiatric services.
Contact us to learn more about our behavioral health programs.
Our mental health programs include:
Intensive Outpatient
Medication Management
Individual, couple and family therapy
Child, Adolescent and Adult Psychiatry
Learn More About Our Behavioral Health Programs
Psychiatric Services
Our Behavioral Health clinic offers comprehensive psychiatric evaluations and medication management. Psychotropic medications are prescribed when appropriate. The use of medications alongside talk therapy is often very helpful for patients struggling with mental illness and/or addiction.
Mental Health Counseling for Children & Adolescents
Therapy is offered to patients under the age of 18 for a wide range of mental health conditions. The most common conditions we treat include depression, anxiety, post-traumatic stress disorder (PTSD), family conflicts, pain management, stress, and recovery from abusive relationships. For children and adolescents, we use a variety of therapies that best suit their unique needs. These may include play, sand trays, art therapy, and conventional talk therapy with a psychotherapist.
Mental Health Counseling for Adults
Therapy for individuals aged 18 and over treats common conditions such as clinical depression, anxiety, post-traumatic stress disorder (PTSD), family conflicts, pain management, stress, and recovery from abuse of all kinds.
Substance Abuse Services
We provide a wide variety of services for individuals battling addiction. Based on your substance abuse evaluation, we will personalize your individualized treatment plan that is tailored to meet your specific needs and give you the best possible opportunity for recovery.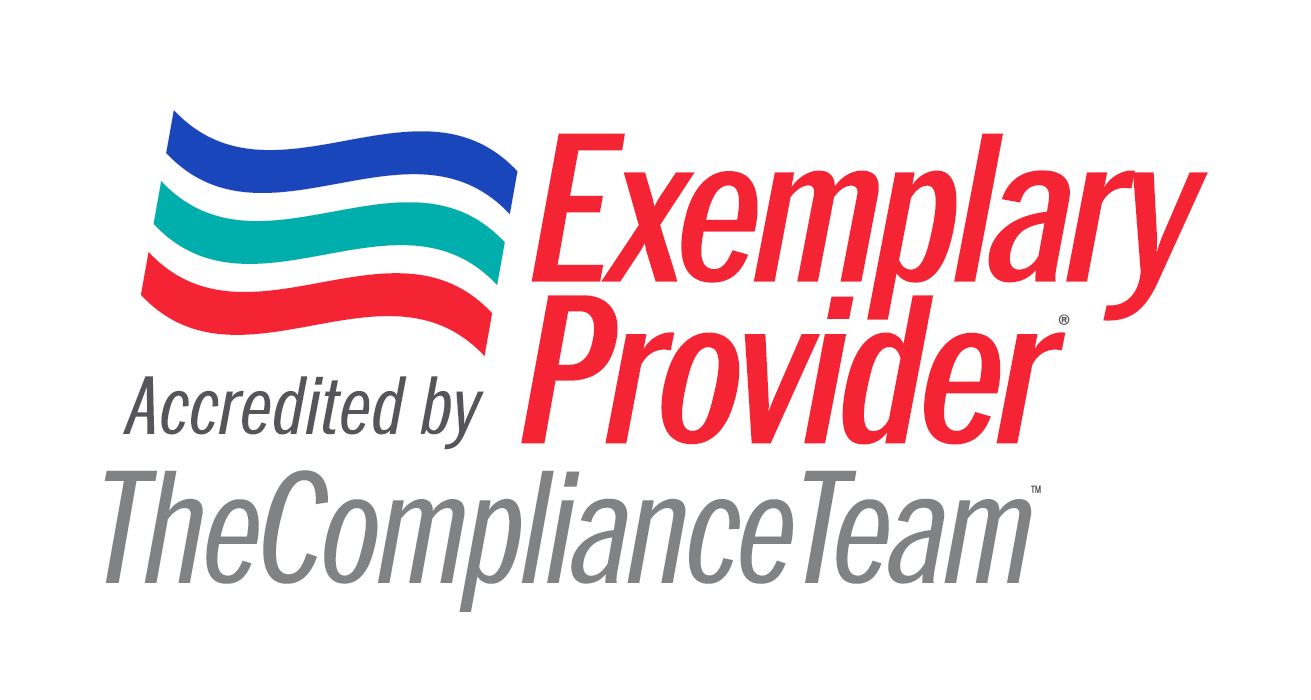 Are you interested in behavioral health services in Cody? Please dial 307.578.2919 for counseling services at Cody Regional Health, or call 307.578.2283 for psychiatric services. Our office hours are Monday through Thursday from 8:00 a.m. to 5:00 p.m. and Friday from 8:00 a.m. to 12:00 p.m. (noon).
All staff was compassionate... Behavioral Health

"My stay at CMC was welcoming and comfortable. All staff was compassionate and the work was set up very thoughtfully and focused. Many past clients I know are still sober."

The counselors have a lot of knowledge... Behavioral Health

"This program is a great program. It has really helped me to be able to start a strong recovery. I would recommend this program to anyone who has an addiction. The staff was great: they treated me good. I learned a lot from the program that I believe will help keep me sober. The counselors have a lot ..."

this was like family Behavioral Health

"My stay at CMC was awesome, thank you so much—this was like family and the most stability I have had in a long time. I will recommend CMC to others because it saved my life and I know some people who it could also save their lives."

It definitely helps to look at things and see what your needs are. Behavioral Health

"My stay at CMC was nice. It was fun to go on field trips and to parks. I think it is a good place if you want help. It definitely helps to look at things and see what your needs are."

I gained much knowledge. Behavioral Health

"I had a very comfortable stay. I gained much knowledge. It was very rewarding and the staff were very nice. I am confident that with everything I have learned about my addiction here, it will give me the foundation I need to practice life-long recovery."

I have tools and ways of handling things during my recovery. Behavioral Health

"CMC was helpful for me and I would definitely recommend it to others. Although it was very hard, I have learned a lot from the program. Now that I have tools and ways of handling things during my recovery, I will be much more productive with my life."

You made my transition bearable. Behavioral Health

"To the entire staff at CMC: I came in here like a bull in a china shop! That is so like me, you know, that addictive behavior. I just want to thank all of you. You made my transition bearable. I also want you all to know you have a place in my heart and I will think of you all every day in my new ..."

My counselor was there for me when I needed him. Behavioral Health

"I will recommend CMC to others because it is a great place for recovery and it's helped me greatly. My stay was great under the circumstances, and my counselor was there for me when I needed him. I think he did his job very well, and the other counselors were great too. The rest of the staff was awe ..."

I found the psychiatrist to be one of the best I have had Behavioral Health

"CMC has excellent, caring and dedicated counselors and UCs who do a terrific job at a difficult job. I found the psychiatrist to be one of the best I have had, and I have seen numerous psychiatrists and therapists."

I learned about myself Behavioral Health

"My stay at CMC was great. I learned about myself and how to treat my problems and issues. They made accommodations that I asked for and went to the extreme for me. I appreciated all the help."

It saved my life Behavioral Health

"CMC was a great experience. It has really helped me and my family to understand the disease that I have and helped me to strengthen my marriage. It saved my life and put me on the right path to staying clean and sober."

CMC was very helpful in helping me with my co-occurring disorder. Behavioral Health

"CMC was very helpful in helping me with my co-occurring disorder. The staff was very friendly. There was a genuine caring atmosphere. The field trips and therapeutic activities were fun and educational."

All the staff go above [and] beyond Behavioral Health

"I am on kidney dialysis and came from Seattle because I could do treatment while continuing to receive dialysis, since CMC is connected to West Park Hospital. All the staff go above [and] beyond. The smaller groups allowed for quicker and earlier group interaction and trust being built sooner than ..."

I recovered my dignity and realized my value lies within. Behavioral Health

"The staff at CMC came to me without judging me, with real compassion—and they won me over. They taught me not only how to stay sober, but also how to live, how to be honest and how to communicate with people. During my stay, I recovered my dignity and realized my value lies within. If you want ..."

You won't find a better level of professionalism and comfort in any other facility. Behavioral Health

"My stay at CMC was a very helpful month for my future. The busy schedule and three square meals a day put me in a good rhythm and helped me stay busy and healthy on a daily basis. My inner, psychological problems were also addressed, and the counselors helped me identify areas in which I need help ..."

This program made me see who I was and who I can be. Behavioral Health

"I found my stay to be very helpful and beneficial for my sobriety. I've found many positive things about myself as well. The tools I've acquired from this program give me a great sense of hope for a sober and productive life. I would definitely recommend this program to others who suffer from ..."

The staff were respectful of my needs Behavioral Health

"I was fed well, my room was clean and comfortable, the staff were respectful of my needs, and I felt safe and secure sharing intimate details about my life for my recovery. I felt secure and was given the opportunity to learn much about myself and the 12-step recovery program with a very caring ..."

Family week was really worth it. Behavioral Health

"I enjoyed it and learned a lot. I will recommend CMC to others because it was very educational. Family week was really worth it."

CMC has played a crucial role in my sobriety Behavioral Health

"The counselors at CMC are highly attuned to the needs of the individual clients and are also able to foster an effective group-treatment environment. Lectures are sensitive to client's emotional and intellectual needs in recovery. CMC has played a crucial role in my sobriety and in my overall well-b ..."

Dana

They made me feel so welcome Behavioral Health

"So good I almost wish I had another 60 days to complete. From the director to the cleaning lady I have absolutely no complaints. 100 percent recommend CMC. I received the best care all around. Best treatment ever. Everyone who works at CMC is so very helpful and caring. It is like a big family ..."

Jessica

They helped me Behavioral Health

"They helped me with the meds that I needed. The counseling was awesome, Krista helped me so much and I appreciate it so much. The groups gave me a lot of info in helping me out."

Destiny

The counselors are amazing people Behavioral Health

"The counselors are amazing people who helped me the whole way through it. Touched on past traumas that are necessary for my recovery. The entire thing was raw but a wonderful experience."

Jillian

This program is amazing Behavioral Health

"This program is amazing. I was able to re-grasp what once was and multiply it by several factors. There wasn't necessarily one particular thing, it was the overall program."

Keith

The staff was wonderful Behavioral Health

"The staff was wonderful, stern but kind; understanding, genuine, 1st class persons. I will miss them."

Hardy

I gained present moment awareness Behavioral Health

"I gained present moment awareness, skills to process my emotions, the capacity to accept what is, the capacity to detach, compassion for all other people, the realization that I do belong and relate to others very well, the desire to attend and contribute to A.A. & N.A., I take away an immense ..."

Ryan

I learned communication skills Behavioral Health

"I learned communication skills, coping skills, 'I statements,' recognizing when emotionally triggered, the capacity to process emotions in certain situations."

Tim

I have learned to take accountability Behavioral Health

"Before I went to CMC I did not understand the disease of addiction or that I was caught in its grasp. I did not have the communication skills or the coping skills I need to manage my mental health. I have been self-medicating as a means to escape who I have been, what I have experienced, and what I ..."

Tim