Ridgeline Membership
Improving Health One Gift At A Time
Goal
$25,000.00
Amount Raised
$1,032.70
Supporters
1
Double the Impact of Your Gift! Every new gift to the Cody Regional Health Foundation of $1,000 or more will be matched up to $25,000 until December 31, 2022. Participating donors will become a part of the Ridgeline Membership.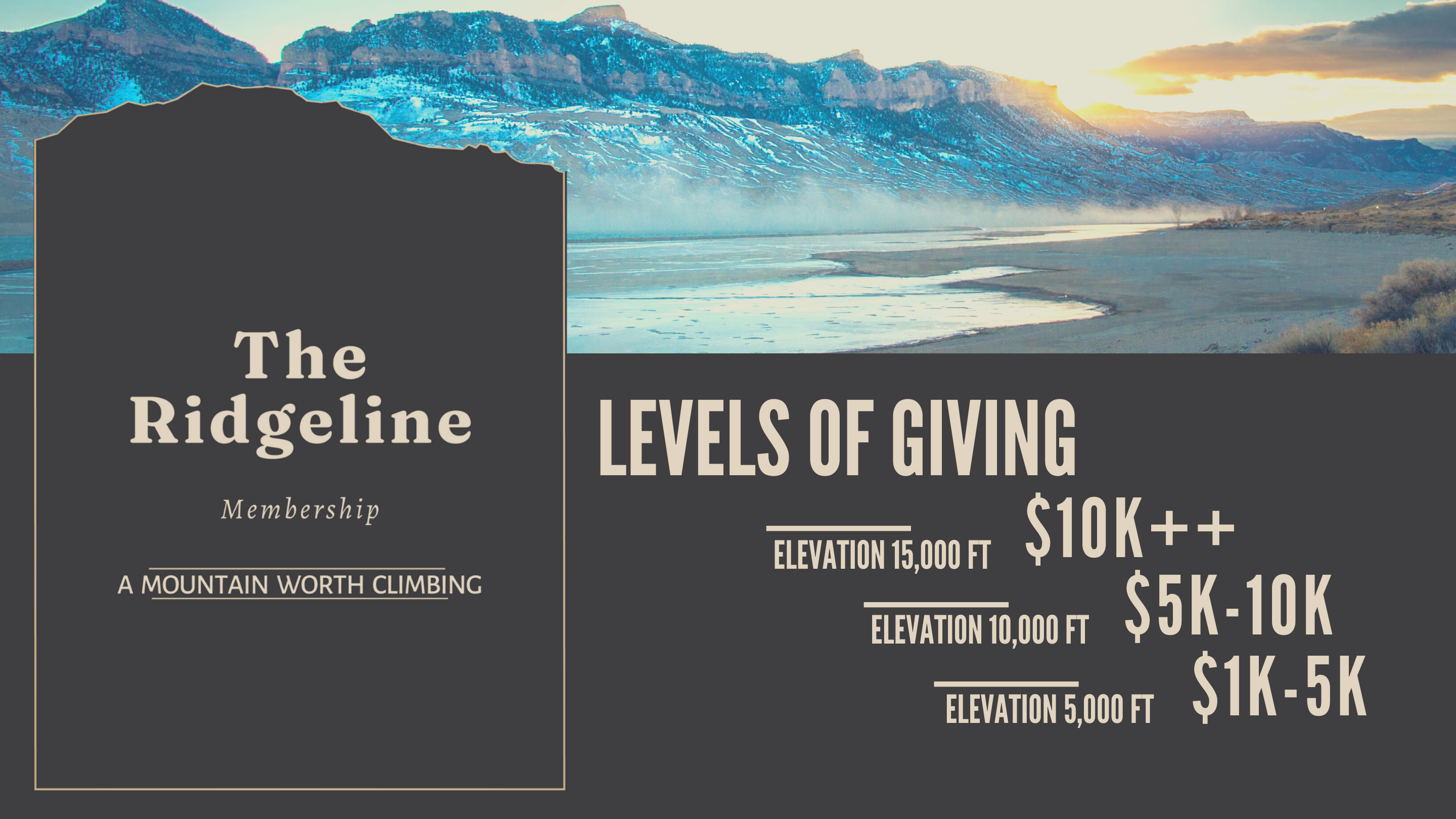 The Ridgeline is a group of dedicated supporters who value the vital work of Cody Regional Health and generously support its Foundation with a charitable donation of $1,000 or more each year. With this generous challenge match we have the opportunity to raise $50,000 with your support.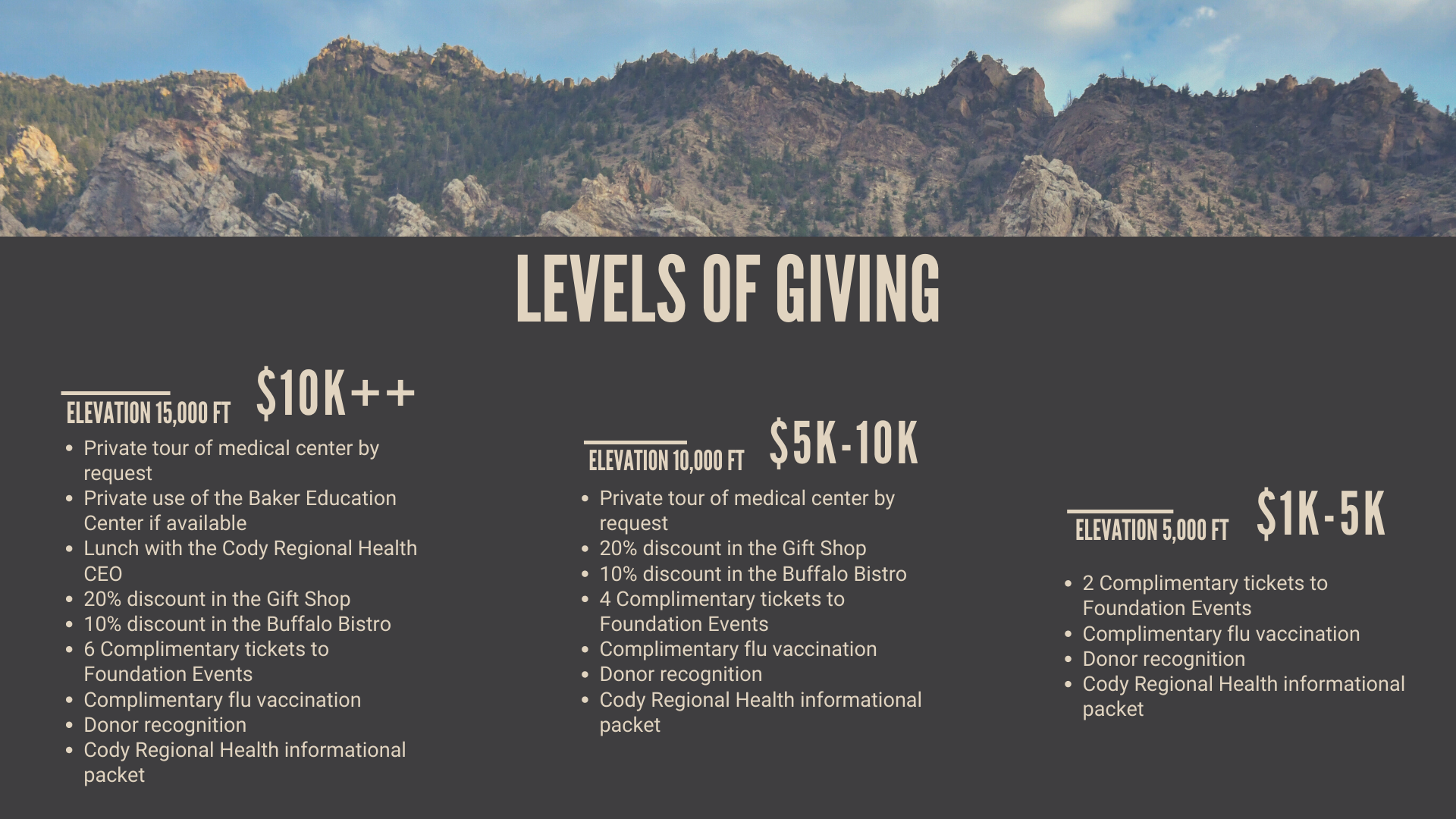 Donations to Cody Regional Health Foundation help support person centered care and vital healthcare services in our community. This includes support for innovative therapies, life saving equipment, end of life care, emergency medical services and support for the terminally ill.
To learn more contact Annalea Avery at 307-578-2338. Join us and give back today at!