Foundation Office
Kevin Chu - Foundation Office & Volunteer Coordinator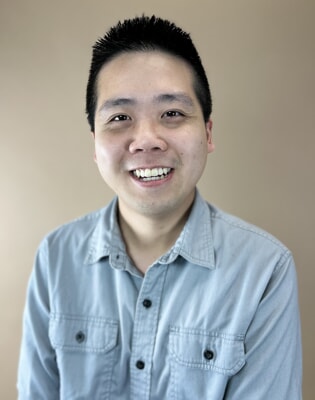 My name is Kevin Chu and I am the Foundation Office Coordinator/Volunteer Services. I am originally from Washington State aka Pacific North West (PNW). I moved here a year ago and this is an amazing community that I am honor to be a part of. There are amazing individual(s) I meet everyday, they are full of compassion and kindness.
I started out with Environmental Service Technician-Long Term Care department, but now I am here. I met amazing residents and people that I am honor to call friends. The people and hospital provided me an opportunity to pursue a career that I never dreamed could be possible. That I am forever grateful for this chance to make a differences in our community in other ways.
During my leisure time, I enjoy cooking Asian cuisines, cooking other cultural dishes, and creating fusion food. As well as finding the next best place to try amazing food. In the warmer seasons, I love going for a nice hike and having a little picnic. Nothing beats having good company new or old.
Lastly, I am excited to embark on this new adventures with everyone. There is still a lot to learn for me but we can grow together and create wonderful experiences.