Event Details
Lovelight Celebration
Categories:

Community Event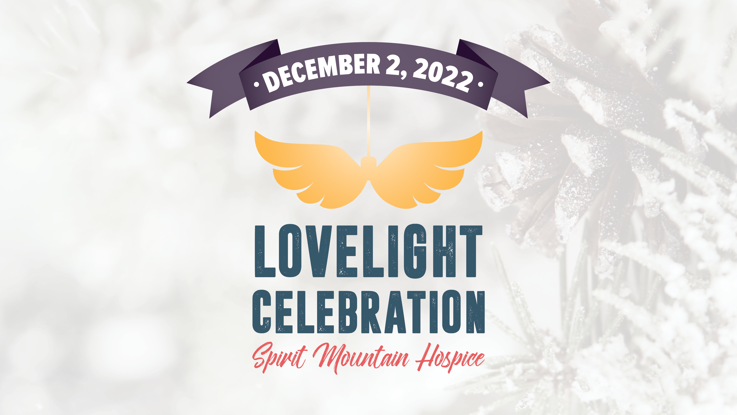 About This Event
Details:
Join us for this year's lighting ceremony! 
Spirit Mountain Hospice is a nonprofit organization dedicated to providing for the physical, emotional, and spiritual needs of the terminally ill and their loved ones. The Christmas Tree of Lovelights provides an opportunity to remember or honor special people; while also raising needed funds for Hospice. Your donation is used to support hospice care for those without an ability to pay as well as special patient needs. 
Friday December 2, 2022 at 4:30 p.m.
The Spirit Mountain Hospice House 
808 Canyon View Avenue
To donate towards our Spirit Mountain Hospice: visit CRHGive.org.
Levels of Giving Include: 
Lovelights $35 | Hospice Friend $100 | Hospice Sponsor $250
Registration
Price:

Free
Registration Instructions:

Refreshments will be served afterwards in the Great Room of the Hospice House.

For more information, call 307-578-2338.