Event Details
AWHONN Intermediate Fetal Heart Monitoring Course
Categories:

Class, Maternity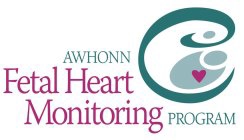 About This Event
Event Type:Class
Max Capacity:8
Details:
This course addresses principles of fetal heart monitoring and may be used as a knowledge assessment tool to validate comprehension of experienced perinatal clinicians. It is a 2-Day course for clinicians who have completed basic education in fetal heart monitoring and have practiced at least 6 months in the intrapartum setting. This course includes lecture and hands on skill stations about:
Fetal heart rate auscultation
Performing Leopold's Maneuvers
Placement of an intrauterine pressure catheter and fetal scalp electrode
Interpretation of tracings
Identification of physiologically based clinical interventions
Communication and Documentation
Registration
Price:

$180.00
Registration Instructions: Registration fee includes all course materials. Fee must be paid on or prior to start of class.  Fee applies only to Non CRH employees.