Event Details
Discover doTERRA Wellness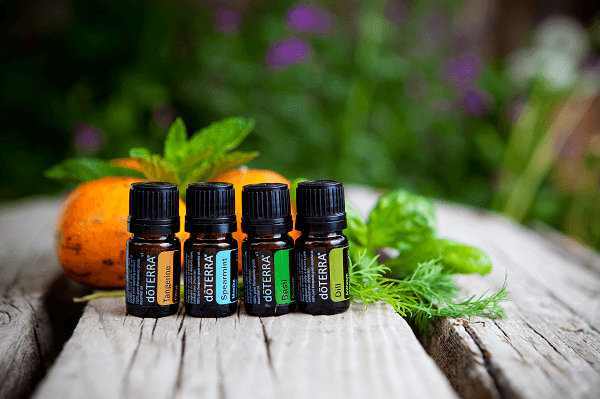 About This Event
Details:
Discover doTERRA wellness at the 5th annual Cody, Wyoming doTERRA Event! Join us as we learn how others have discovered wellness through doTERRA essential oils and products.
DōTERRA is taking essential oils to the next level of health and wellness. Our speakers this year will share their wellness journies with us. As our co-founder, David Stirling would say, "This is just the beginning. As we look to the future of integrative healthcare, doTERRA will continue to emerge as a leader of solutions."
We are excited to have you join us for our 5th annual doTERRA Health and Wellness Main Event in beautiful Cody, Wyoming, July 7, 2018! This event includes a lunch served by the Buffalo Bistro.
This year's agenda will include topics:
Discover how doTERRA assists in conquering helath adversities.
Discover how doTERRA increases emotional wellness.
Discover how doTERRA aids in the digestive system.
Discover how doTERRA oils are apart of an ancient practice.
Discover how doTERRA enhances life through yoga practice.
Please let us introduce you to our speakers:
We are excited to welcome back Dr. Laurie Langfitt, national wellness speaker and dōTERRA Wellness Advocate. Dr. Langfitt has studied holistic medicinal remedies for over 30 years. She was honored and fortunate to work with and be trained by the world renowned, holistic provider, Dr. Versendaal.
She received a PhD in Clinical Nutrition and uses a variety of methods for healing in her practice. She added doTERRA essential oils for her clients three years ago and she describes them as, "SPECTACULAR!" And best of all.... she explains, "You don't have to have a PHD to learn how to use essential oils!" She invites you to bring your tough questions and health challenges to this Wellness Event. Dr. Laurie has worked with thousands of people to help empower their health journey. She currently has clients in all 50 states and 7 foreign countries. She is also an avid horse enthusiast and presently has eight horses. She uses essential oils with all of her animals! Dr. Langfitt is high in demand for her horse classes nationwide and works closely with veterinarians and horse owners around the country.
Guaranteed, you won't want to miss! With Dr. Langfitt's tight schedule, we are blessed she accepted our invitation to Wyoming; we hope you won't miss this opportunity to learn all she has to offer.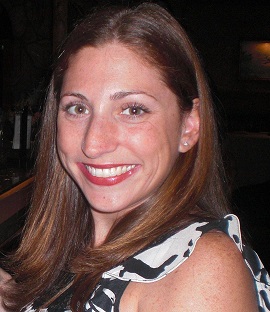 Key note speaker, Nikki Bustos, is a Certified yoga instructor in Cody, Wyoming and will be speaking on how yoga and essential oils are being used to enhance life's challenges.
Nikki Levine Bustos was not always a mountain girl, but fate intervened and she ​found herself welcoming the Wyoming way of life. Originally a Bostonian, she spent over a decade in the chaos of Hollywood's entertainment business before seeking more community and open spaces. As a freelance film producer, she utilized ​her​ time between projects to dive into the practices of yoga to help maintain her own sanity. Little did she know she would develop a passion for a holistic wellness lifestyle.
Moving to Cody gave Nikki the opportunity to live the mantra she'd developed in LA: Breathe & Balance. The peace and quiet of the mountains and rivers with nature at its finest was the gift ​she ​needed to allow time to focus on the healing practices she had been t​rained in: yoga, reiki, meditation, and crystal work. As a new doTERRA Wellness Advocate she enthusiastically adds ​the therapeutic properties of essential oils empowering each individual to find their own balance. Nikki happily shares her gifts by teaching group classes and working with private clients to enhance lives one drop and breath at a time!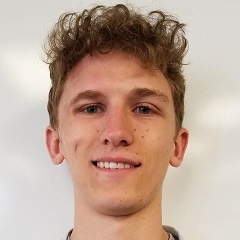 We are happy to introduce at this doTERRA Cody 5th annual event, special speaker, Daniel Beudrie. Mr. Beudrie will share his testimonial, "Against All Odds" and how he overcame life's adversities . This young man is a true testament of determination, will of mind and true grit. Not only has Daniel proven himself as a come back kid, but he is also a young man of integrity, humility and humbleness. Life sometimes has a way of creating obstacles that seem unbearable and intolerable, but Daniel Beudrie took life's challenges by the horn and came out winning like a true champion. Come listen and discover how this young man triumphantly and victoriously went above and beyond the calling of life itself. Come hear how doTERRA was an integral part of the healing process as he was going through pain only to regain his strength and endurance.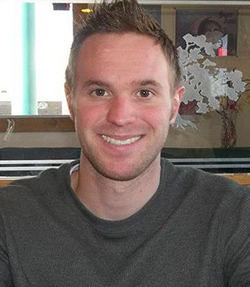 Beau Rosenbaum, a Premeir rank, doTERRA Wellness Advocate, will give his personal health journey with doTERRA while struggling with SGI, Severe Gastrointestinal Inflamation. Beau had big dreams to serve his country and travel the world only to be stopped in his tracks with extreme digestive discomfort. It has been a long, difficult road for him to surpass, but because of Beau's commitment and consistency with doTERRA his health has been regaind and he now lives a vigorous and healthy life. Even the doctors were amazed by his come back. He was told by his doctors that this illness in particular had no real cure, and he would need to learn to live with it, continue to take modern conventional medicines which were known to have harsh side effects for the rest of his life. He was given two options due to his bodies illness. The choices were surgery and be left with an external bag or a recommended treatment with a rap sheet of side effects five pages long. Beau's decision was to go with natural solutions for his illness and has never regretted the decision of what doTERRA had to offer.
If you, or a family member or friend struggle with digestive discomforts you won't want to miss this presentation.
What is this event about?
This dōTERRA Health and Wellness Event is a one-day gathering designed to provide the dōTERRA product user, sharer and builder with more knowledge of doTERRA Essential Oils and doTERRA products themselves, all while having the opportunity to meet and collaborate with like-minded people.
Who can attend?
This Health and Wellness Event is open to everyone. We encourage you to use this opportunity to share dōTERRA with your friends and family.
Who should attend?
Whether you are a seasoned dōTERRA Wellness Advocate, new to dōTERRA and essential oils, or a guest who wants to learn more about the power of essential oils, this event is for you. We highly encourage you to bring new prospects and guests.
Why should I attend?
By attending this Health and Wellness Event, you will walk away with a clear understanding of what dōTERRA is all about, their products, their mission and how you can benefit physically, mentally, emotionally and event financially.
What will I learn?
A Health and Wellness doTERRA event will provide attendees with a deeper understanding of what makes dōTERRA, the world's premier distributor of CPTG quality essential oils. In addition to providing a solid foundation regarding essential oils, our speakers will provide product education on key dōTERRA products.
There will be opportunities to experience (Touch, Taste and Feel) a wide variety of dōTERRA products.
The afternoon of July 7, 2018, there will be a meet and greet followed by a leadership training focused on how to share essential oils and the opportunity to build financial prosperity through sharing essential oils.
Make learning and living with dōTERRA a part of your summer vacation.
Meet Our Founders of doTERRA
https://doterra.com/US/en/about-executives
Noted doTERRA doctors:
https://doterra.com/US/en/science-advisory-panel
Be the first to sign up! There will be early bird prizes.
Registration