Lenox Dial Baker, Jr.
Chairman, Board of Trustees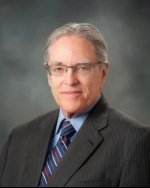 Lenox Dial Baker, Jr. was born Nov. 18, 1941 in Durham, N.C. Graduated from Episcopal High School in Alexandria, Va. in 1959 and attended Davidson College 1959-1961. Accepted to Johns Hopkins Medical School and received B.A. in 1963 and M.D. in 1966. Residency in General & Cardiothoracic Surgery at University of Pittsburgh 1966-1972. Spent 2 years in USPHS as chief of surgery at Medical Center for Federal Prisoners in Springfield, Mo. 1972-73, and Choctaw Indian Hospital in Talahina, Ok. 1973-74. Spent a year at Arizona State as Adjunct Associate Professor of Biomedical Engineering 1974-75 and then co-founded and was Chairman of the Board of International Medical Prosthetics Research Associates (IMPRA, Inc.) 1975-1996. Was in private practice of thoracic and cardiovascular surgery at Good Samaritan Hospital in Phoenix from 1975-1979. Joined Mid-Atlantic Cardiothoracic Surgeons in 1979 in Norfolk, Va. and practiced there until retirement in 2010. Was chairman of Cardiothoracic Surgery Department at Sentara Norfolk General from 1983-2010 and was president of Mid-Atantic Cardiothoracic Surgeons from 2002-2010. Spent 27 years serving on Board of Directors of Blue Cross/Blue Shield of Va.(1985-1997), Trigon, Inc.(1997-2001), Anthem, Inc.(2001-2003), WellPoint , Inc.(2003-2012). Purchased Pitchfork Ranch in Meeteetse, Wy. in 1999 and moved there upon retirement in 2010. Was elected to West Park Hospital Board of Directors in 2012 and elected Chairman of Board in 2017. Elected president of Park County Historical Society in 2016 and to the board of directors of the Wyoming Chapter of the Nature Conservancy in 2017.
Personal: Married classmate Frances Watt in 1963 and had four daughters (Sarah Campsen, MD of Salt Lake City, Utah, Margaret Baker of Meeteetse, Wy., Carol Bowman of Pasadena, Ca. and Katherine Baker, deceased.)
What Our Patients Have to Say
"My experience at Cody was very, very good. It was excellent. The staff was great, and I was treated really well. It's a great place to be if you have to be in the hospital."

- Critical Care Patient

"The doctors and nurses in the OB department were amazing. I really appreciated all of their hard work to make sure that I had a great birth experience at Cody Regional Hospital."

- Women's Health Patient

"Very knowledgeable and caring staff and I got very consistently good care while I was there."

- ACU/CCU Patient